Suffocation is a death metal band from the United States. They are acknowledged as being one of the earliest bands to redefine the death metal genre in the 1990s and turn it into what it is today.
Formed in New York State in 1988, Suffocation rose to prominence with their 1991 debut album Effigy of the Forgotten, which came to have a huge impact on the death metal scene of the 1990s. Also, the breakdown riff in the hook of the track Liege of Inveracity inspired the death metal offshoot known as slam death metal.
"Effigy of the Forgotten was a benchmark for extreme music, as it sacrificed neither virtuosity or brutality, becoming a signpost for thousands who were still contemplating how to incorporate scalar runs, rapid-fire palm-muting and hummingbird-wing-quick picking into riffs, while opening up rhythmic dimensions and the scope of the blast beat." – Kevin Stewart-Panko in Decibel Magazine, May 2009
So far, Suffocation has recorded eight studio albums. Their fast-paced music is noted for a combination of growling guttural vocals, a bottom-heavy guitar foundation with down tuned guitars, fast and complex guitar riffs and drumming, open chord notes, advanced time changes, and occasional breakdowns. In general, Suffocation tracks stand out for their intricate combination of harsh brutality and sophisticated songwriting.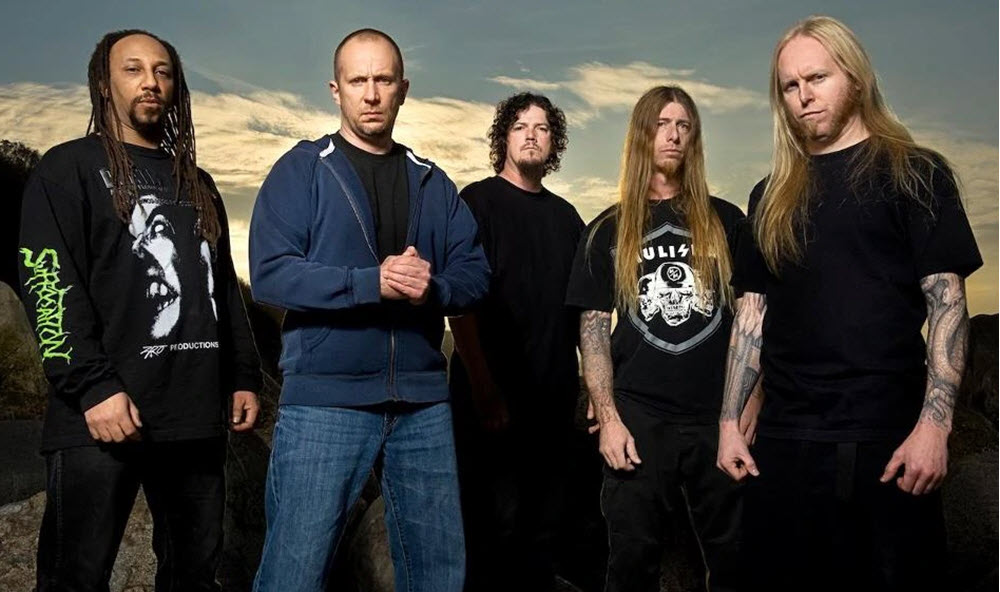 Short facts about Suffocation
Formation: Centereach, New York, USA in 1988
Genre: Technical death metal
Years active: 1988-1998, 2003 – present
Labels: Nuclear Blast, Relapse, Roadrunner
Members
Suffocation was formed on Long Island, New York, by vocalist Frank Mullen, guitarists Guy Marchais and Todd German, bassist Josh Barohn, and an unknown drummer. By 1990, the band had hired another drummer, Mike Smith, and the guitarists Terrance Hobbs and Doug Cerrito.
Current members
Terrance Hobbs – lead guitar (1990–1998, 2003–present)
Derek Boyer – bass (2004–present)
Charlie Errigo – rhythm guitar (2016–present)
Eric Morotti – drums (2016–present)
Ricky Myers – vocals (live member: 2015–2016, 2018, full-time member: 2019–present)
Former members
Frank Mullen – vocals (1988–1998, 2003–2019)
Todd German – lead guitar (1988–1990)
Guy Marchais – rhythm guitar (1988–1990, 2003–2016)
Doug Cerrito – rhythm guitar (1990–1998)
Josh Barohn – bass (1988–1991, 2003–2004)
Chris Richards – bass (1991–1998)
Mike Smith – drums (1990–1994, 2003–2012)
Doug Bohn – drums (1994–1995)
Dave Culross – drums (1995–1998, 2012–2014)
Kevin Talley – drums (2014–2016)
Former live musicians
Bill Robinson – vocals (2012)
John Gallagher – vocals (2013)
Kevin Muller – vocals (2017)
Studio albums
Effigy of the Forgotten (1991)
Breeding the Spawn (1993)
Pierced from Within (1995)
Souls to Deny (2004)
Suffocation (2006)
Blood Oath (2009)
Pinnacle of Bedlam (2013)
History
Origins
Suffocation was formed in 1988 and released their first EP, Human Waste, in 1991, followed by their first full-length album Effigy of the Forgotten that same year. They were one of the first bands signed to the label Relapse Records, but Effigy of the Forgotten was released by Roadrunner.
Effigy of the Forgotten (1991)
Breeding the Spawn (1993)
Touring
The release of Pierced from Within in 1995 was followed by extensive tours in Europe, Canada, Mexico, and the United States.
Disbanding
Suffocation disbanded soon after the release of the EP Despise the Sun in 1998.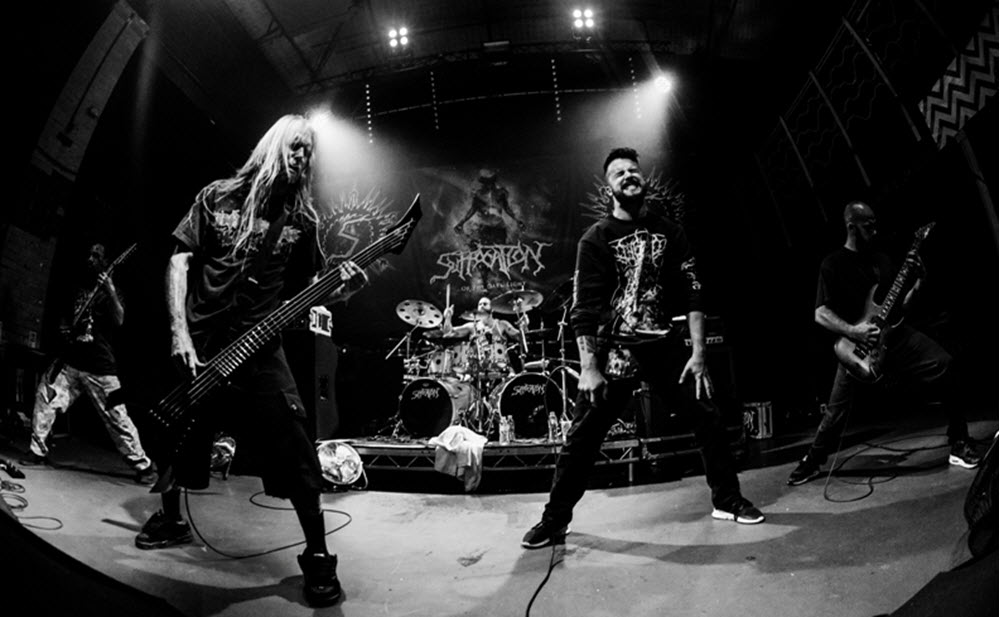 Reunion
Mullen, Hobbs, Smith, Marchais and Barohn reformed in 2003. Fairly soon, the bassist Derek Boyer was hired to replace Barohn. The album Souls to Deny was released in 2004, followed by a tour comprised of over 400 performances in the United States and Europe. At the Wacken Festival in Germany, Suffocation played to a crowd of 33,000+ people.
In May 2010, Suffocation toured Latin America together with Napalm Death.
Souls to Deny (2004)
Suffocation (2006)
Blood Oath (2009)
Pinnacle of Bedlam (2013)
Suffocation was inducted into the Long Island Music Hall of Fame in 2012.