Nightwish is a Finnish symphonic metal band formed in 1996 by lead songwriter and keyboardist Toumas Holopainen, guitarist Emppu Vuorinen, and lead singer Tarja Turunen. Within short, they had recruited the drummer Jukka Nevalainen, while bassist Sami Vänskä joined a bit later.
Their first album Angels Fall First (1997) was well-received in Finland, but their international breakthrough did not come until the albums Oceanborn (1998), Wishmaster (2000), and Century Child (2002).
Released in 2004, the album Once sold over one million copies and marked Nightwish´s breakthrough on the United States market. The single Wish I Had an Angel even received MTV airplay and was included on three US film soundtracks.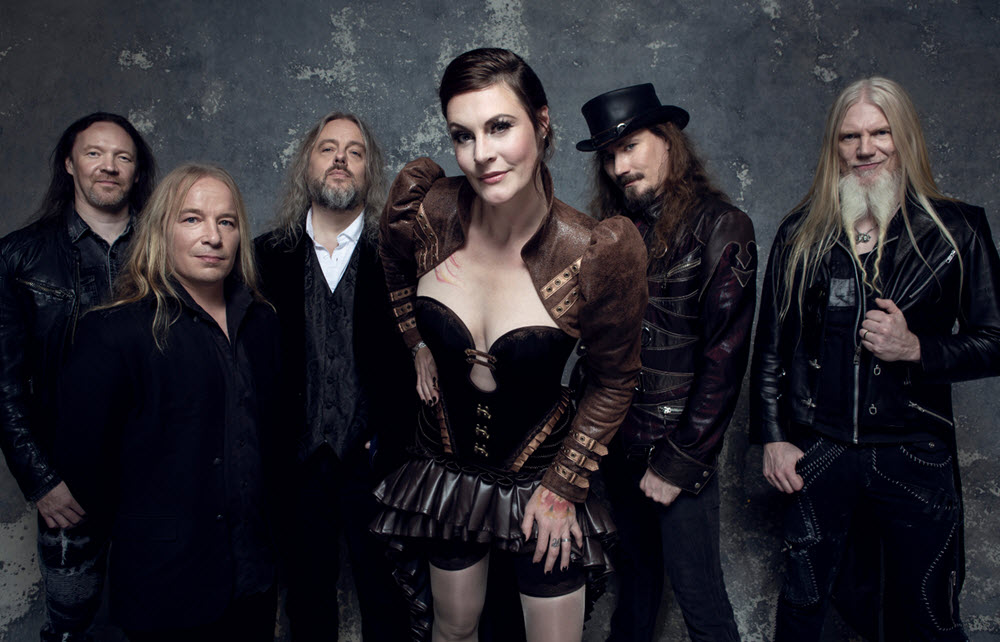 With certified sales of almost 900,000 copies in Finland, Nightwish is the third-best-selling band and musical entity in the country. Worldwide, the group has sold over 10 million records and received more than 60 gold and platinum awards. Nightwish is the 11th member of the Finnish Music Hall of Fame, having been inducted in 2018.
Most of Nightwish´s songs are sung in the English language, but there are some exceptions. Nightwish debut album Angels Fall First included some Finnish lyrics, and there is also the "Kuolema tekee taiteilijan" from the Once album (2004), the single "Erämaan viimeinen" (2007), and "Taikatalvi" from Imaginaerum (2011).
Short facts about Nightwish
Formation: Kitee, Finland in 1996
Years active: 1996 – present
Genres: Symphonic metal, folk metal, Gothic metal, power metal
Labels: Spinefarm, Nuclear Blast, Roadrunner, Century Media, Drakkar Entertainment
Members
Current members
Tuomas Holopainen
Emppu Vuorinen
Troy Donockley
Floor Jansen
Kai Hahto
Past members
Tarja Turunen
Jukka Nevalainen
Sami Vänskä
Marko Hietala
Anette Olzon
Studio albums
Angels Fall First (1997)
Oceanborn (1998)
Wishmaster (2000)
Century Child (2002)
Once (2004)
Dark Passion Play (2007)
Imaginaerum (2011)
Endless Forms Most Beautiful (2015)
Human. :II: Nature. (2020)
Musical style
Nightwish is known for combining symphonic metal music with soaring operatic vocals sung by a woman (Tarja Turunen 1996-2005, Anette Olzon 2007-2012, Floor Jansen 2013-present). Keyboards and strings are often utilized to promote a Gothic atmosphere, and some of their tracks fall into the genres Gothic metal or folk metal. Nightwish songs are often cinematic, bombastic, theatrical, and operatic, as well as technically complex and layered.
The use of operatic vocals diminished somewhat when Turunen was replaced by Olzon, and then returned again as Jansen took over Olzon´s place in the band.
Even though most of Nightwish´s songs are sung by a female, the band has also featured some male vocals on their albums ever since Angels Fall First.
Elements of folk music were prominent on Angels Fall First, but diminished after that. Still, the song Creek Mary´s Blood on the album Once includes some components inspired by Native American folk music. Folk music elements are also present on the 2007 album Dark Passion Play.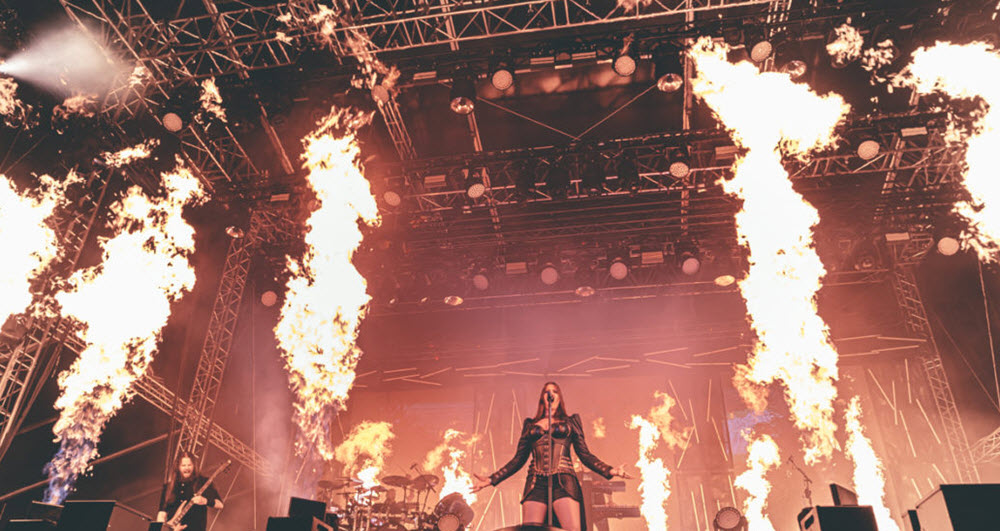 Lyrics
In the early days of Nightwish, Holopainen was very fond of using lyrical themes borrowed from myths, fantasy novels and nature, and novels such as The Lord of the Rings and the Dragonlance series inspired his writing. The track FantasMic is a tribute to Disney animated films, while 7 Days to the Wolves is loosely based on Stephen King´s novel Wolves of the Calla.
Later on, Holopainen´s lyrics became more personal. One notable example is the Dead Boy´s Poem on the album Wishmaster. For the album Century Child, the lyrics had largely left the fantasy dreamlands behind and were focused on contemporary reality. The album Dark Passion included many personal songs, as well as many references to authors such as Edgar Allan Poe and Walt Whitman.
The albums Imaginearum and Endless Forms Most Beautyful both take on another lyrical style. There is for instance the song Ghost River, which tells the story of a duel between the Devil and Mother Gaia, and Weak Fantasy, which can be interpreted as a critique of how religion can restrict a person´s life.
Human. :II: Nature is mostly concerned with human nature and modern society.