Topic: CHAOS INCEPTION "The Abrogation" New Album Out Now!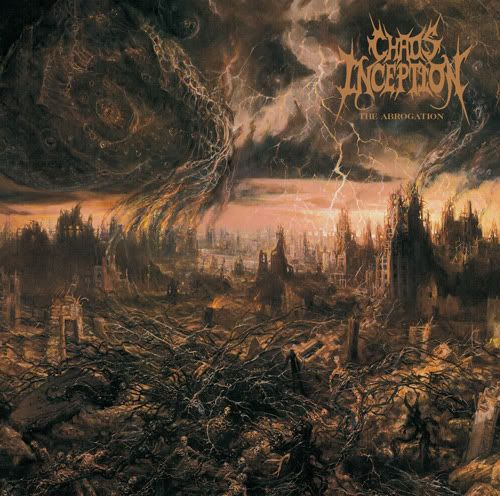 CD Out Now on Lavadome productions! Officially released June 5, 2012.
The second album "The Abrogation" from CHAOS INCEPTION offers technically proficient, extreme death metal onslaught of the highest caliber. The band consists of former or present members of Fleshtized, Monstrosity and Spinecast.
"The Abrogation" is a mandatory record for fans of Hate Eternal, Angelcorpse, Krisiun, Morbid Angel, Nile, Origin, Behemoth, older Decapitated, Nox, Rebaelliun, Hour Of Penance, Lvcifyre and the likes.
Listen to three new songs from our bandcamp page: lavadome.bandcamp.com/album/the-abrogation
Get your copy now for 7 EUR (+postage) from Lavadome store: store.lavadome.org
Thanks in advance for your support. Spread the word, please.
Jan /Lavadome
Join us on Facebook:
/lavadome
/chaosinception